Off Shoulder long flowy printed dresses for Women - D10653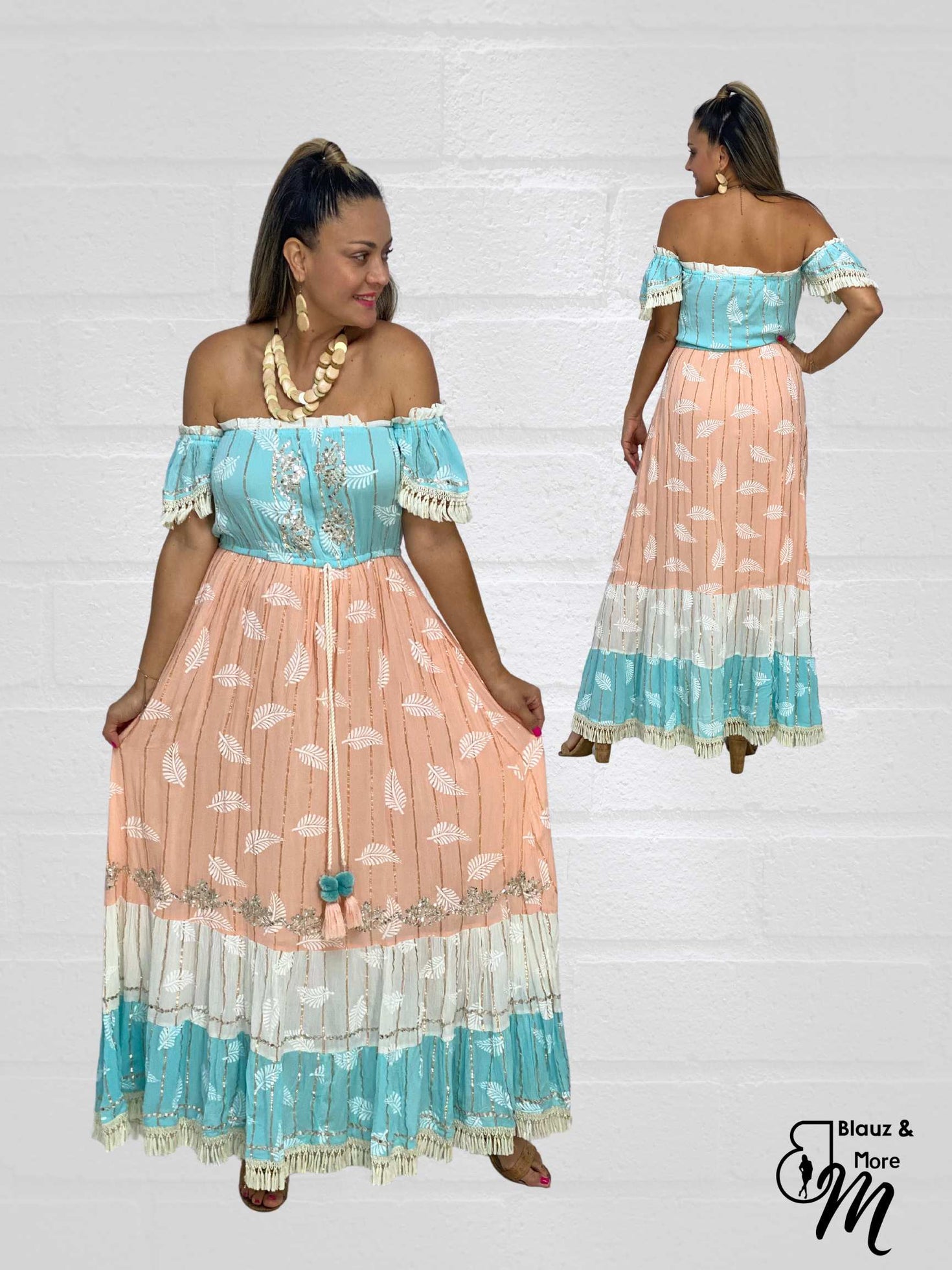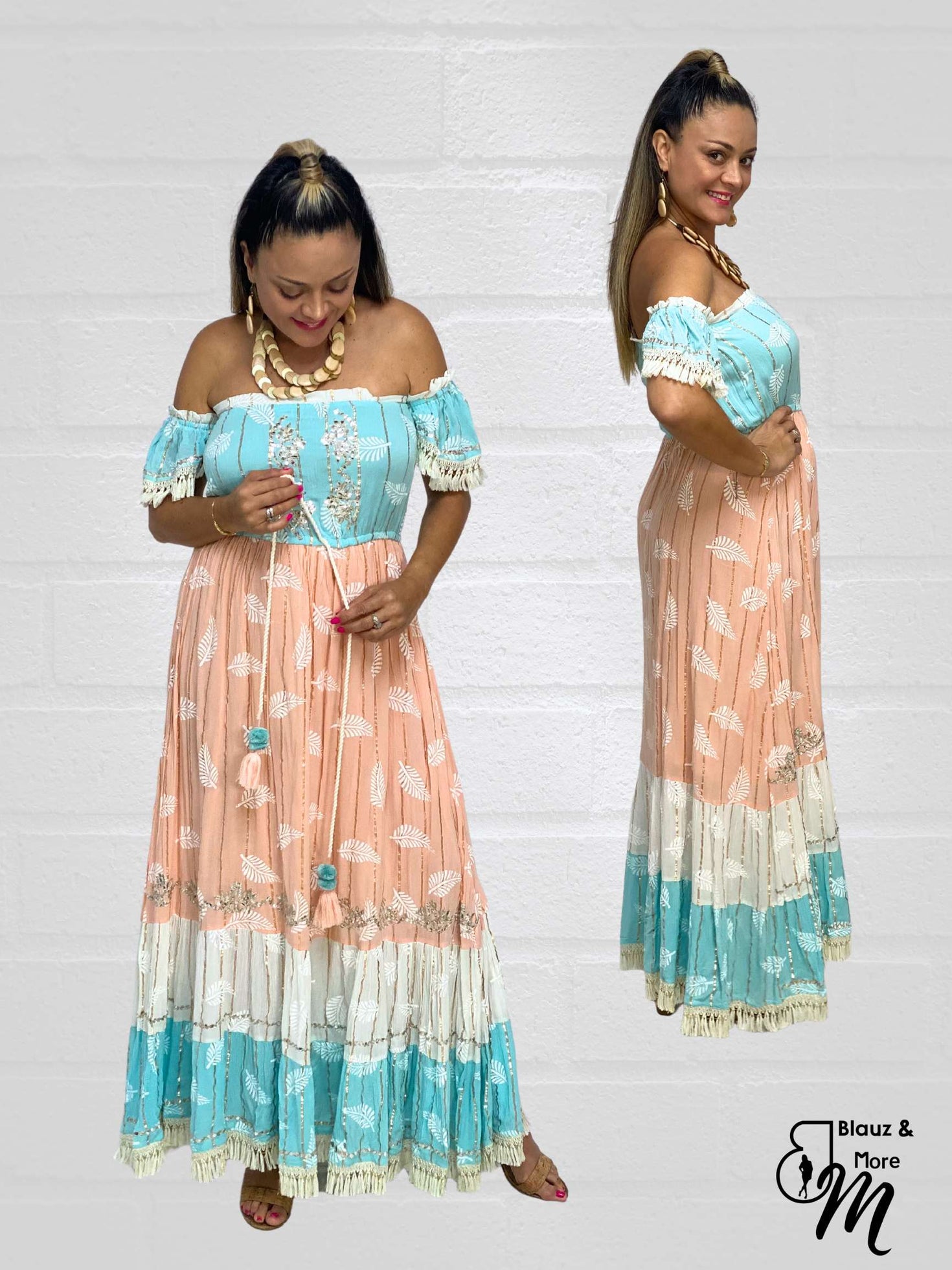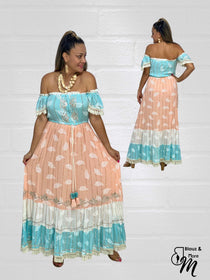 PRODUCT INFORMATION
ADDITIONAL
CUSTOM TAB
CUSTOMER REVIEWS
PRODUCT INFORMATION
Introducing our elegant and chic Off-Shoulder Long Printed Dress, the epitome of effortless style and femininity. This captivating dress is designed to make a lasting impression at any occasion, whether it's a romantic dinner, a summer soirée, or a special event.
Crafted with utmost care and attention to detail, this dress features a flattering off-shoulder neckline that beautifully accentuates your collarbones and adds a touch of allure to your look. The gentle draping of the fabric effortlessly enhances your figure, creating a graceful silhouette that complements all body types.
Made from high-quality, lightweight fabric, this dress provides both comfort and breathability, allowing you to move with ease and confidence throughout the day or evening. The soft, flowing fabric gracefully cascades down to the ankles, exuding an air of sophistication and glamour.
Adorned with a mesmerizing print, our dress showcases an array of vibrant colors and intricate patterns that add a unique and eye-catching element to your ensemble. The carefully curated print captures the essence of contemporary fashion, combining modern trends with timeless elegance.
The dress is carefully tailored to ensure a perfect fit, with an elasticized waistband that cinches in at the waist, accentuating your curves and creating a feminine silhouette. The loose, billowing sleeves add a touch of bohemian charm, creating a romantic and ethereal vibe.
Whether paired with heels for a formal occasion or dressed down with sandals for a casual daytime look, our Off-Shoulder Long Printed Dress is a versatile and stylish choice. Embrace your inner fashionista and make a statement with this must-have piece that seamlessly transitions from day to night.
Indulge in the allure of our Off-Shoulder Long Printed Dress and experience the perfect blend of comfort, style, and elegance. Elevate your wardrobe with this captivating dress that will undoubtedly become a favorite go-to piece for any fashion-forward woman.
Rayon Blend

Hand Wash

Made in INDIA
RELATED PRODUCTS